SERVICES and ACTIVITIES
We have several services and a variety of activities during the week for all ages.
Throughout the year we have special events which are detailed on the next page.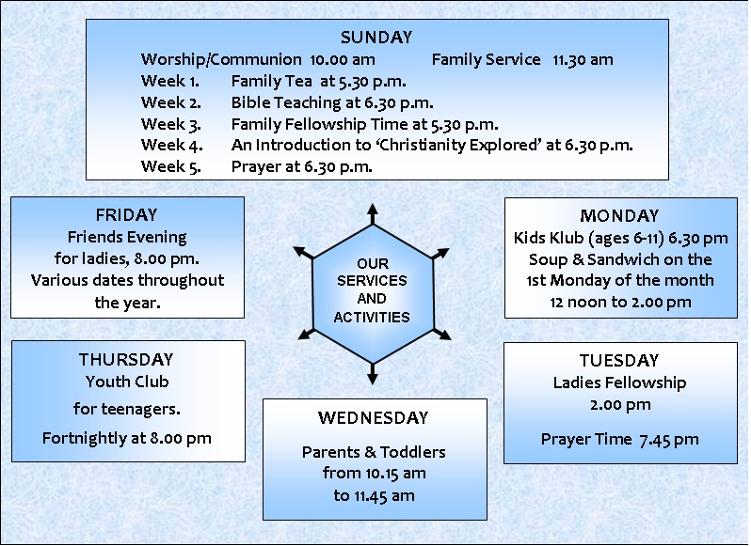 All the leaders of our Youth Activities have a Current DBS and have agreed to Hebron Church's Child Protection Policy .